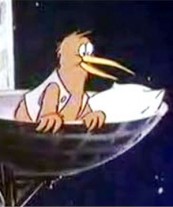 kiwi's Profile Details:


About Me
Resident Kiwi since 2003, I feel old. Currently living, working, and studying in London.
Music
New Order, Nick Drake, Idlewild, Bert Jansch, John Martyn, Ghostpoet, The Twilight Sad, Frightened Rabbit.
Films
Wilbur Wants To Kill Himself, Control, The Wind That Shakes The Barley, Hot Fuzz, Hors de Prix, Death At A Funeral (UK), Howl's Moving Castle, The History Boys, The Secret of Roan Inish, Dedication.
Books
The Cross Stitch series, crap chick lit.
Tour Archive Photos: 7 Show All





Shows
kiwi has attended 4 shows
Date
Venue

28 Comments have been added.

Post a Comment?
TheBoyWithAName Nov-2-09 6.47pm


Hello hello Hannah(?) :) My name is Alex and I'm from Sweden, in case you didn't know :P Well I haven't done a christmas exchange before so I don't know what people usually buy for each other, should it be Christmas- or Travis-related, or could it be anything? Cheers!

dee Feb-28-09 11.56am


love the profile pic! :)

Peewee Feb-28-09 10.46am


Hahaha I was actually going to put something like that up too but ended up with "biting heads off". Pity you couldn't get in enlarged! x

Peewee Feb-26-09 1.09pm


I like your pic...pretty sky!

TheBoyWithAName Feb-25-09 8.13pm


I agree with Nell! Just ignore them, don't leave the board! You can't let those bastards win! What they say to you doesn't even make sense, so don't let it get to you! Please stay and talk to the people who treat each other with respect! I'd like to get to know you as well and I don't have facebook :( Pretty please stay!

Nell Feb-25-09 7.55pm


Hey what happened? Plz don't leave the board jut because of some nutheads... I don't know you that well yet, but I'd like a chance to get to know you ;) Don't let them get to you! Just ignore them...like we -try ... Have nice evening! Nell

irenesfor Jan-5-09 1.37pm


Ahaha, OK, I'm glad you liked the presents, I love all of yours too :)

irenesfor Jan-1-09 12.20am


Happy 2009, Hannah!! =D btw, did you receive the present??

Peewee Nov-11-08 9.47pm


Yes they are identical twins :) God Neigbours are promoting music now...geez! That's bad...prob since half their cast go on to make some crappy tunes. lol Yeah I am ok, don't have winter blues just jet...that usually kicks in January for me. Seen the setting up the Christmas Market in Belfast today so I'm getting excited that Christmas is like 6 weeks away! woohoo. lol

Peewee Nov-9-08 6.41pm


haha yes I do quite like them. Dunno how I found them...I think through Lastfm, not sure. I like a few of their songs! See I like cheesy girly music too. I don't watch neighbours, that tis seriously CRAP! lol How's you?
Show All Comments