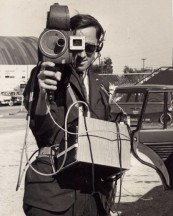 champagnesupernova's Profile Details:


About Me
Beyond good and evil...
Music
Films
Rumble Fish; Fight Club; Eternal Sunshine of the Spotless Mind; Intermission; Paris, Texas; Me and You and Everyone We Know; This Is England; Edward Scissorhands; Trainspotting; 2046; Full Metal Jacket; Donnie Darko; Amélie ...the list goes on..
Books
Diary by Chuck Palahniuk, Half Asleep In Frog Pajamas by Tom Robbins, When Nietzsche Wept by Irvin Yalom...
Tour Archive Photos: 9 Show All





Shows
champagnesupernova has attended 2 shows
Date
Venue

142 Comments have been added.

Post a Comment?
Coty_Arg Mar-5-10 2.11am


MErih are you there?

jesusaremus Mar-25-09 7.09am


haha. Bah! life's weird XD. I got a job now, politiap publicity, pretty cool doesn't it? woohoo!...haha. Well, now seriously. In that place they make spots. So my boss told me he's gona teach me do spot proffesionaly. so, is a step. XD

frandougeil Mar-19-09 11.01am


Hello Merih:)It's been quite some time..How have u been?Hope all's very well for you=DTake care dear friend!

hiromi Mar-1-09 10.48am


Hiiiiiii Merih!!! It's been a long time...How have you been? Hiromi xxx

jesusaremus Feb-23-09 5.15am


hey thanks a lot merih, thanks for your advice. By now, i'm looking for another shity job haha, why is it first really hard to find a shity job? and then to make what you want? mysteries of the world i think.

elfist Feb-8-09 2.16am


Go to bed.

frandougeil Jan-27-09 3.37am


Thank you Merih=)But for rite now I can assure u it wouldn't be soon..haha.Maybe in a couple of years to come..I'll let u noe by then and do keep in touch yeah;)

frandougeil Jan-25-09 5.10pm


OH YES!Istanbul's gorgeous and i do plan to visit once I've saved enough to travel there=)Its in my 'the countries i have to visit before i die' list..haha! OHHH there will be plenty room for gorgeous pics if im there=DD And the fact tt the ppl are so nice and warm makes your country all the more appealing=DD

frandougeil Jan-22-09 4.15pm


Thanx=)Which part of Turkey are u from?Its really lovely!I heard the people are one of the warmest and most hospitable in the world!

jesusaremus Jan-20-09 4.36pm


Really?! ah that quite amazing! i'm very happy for you!, Next step, making films for you, i bet you that. Well, i don't know what to feel about me, frustration, and that stuff, though, i have a job i don't really like it, and it looks like i have to look for another one.
Show All Comments