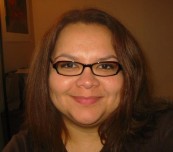 th74's Profile Details:


About Me
Friends, family, laughing, having fun, reading, traveling, music, meeting new people...and Travis.
Music
Travis (of course) then an eclectic mix...that's why iPods exist, right?
Films
LOTR, Old School, Harold and Maude, The Graduate, action, adventure, indie.
Books
Neil Gaiman, Nick Hornby, John Irving, and many, many more...
Shows
th74 has attended 3 shows
Date
Venue

Private Message | Add to Friends
th74
Member since: July-23-2007
Last Login: July-13-2013
Gender: Female
Country: US
Posts: 346
Birthday: Nov-2-1974
Occupation: Do gooder
Profile Views: 11449
131 Comments have been added.

Post a Comment?
bogusblue Dec-24-09 11.09pm


Merry Christmas Jolene! :o)

minnesotamary Sep-28-09 1.33pm


No, it'll be me and Cathy. Sandy's got a little thing - a wedding - to prepare for!

minnesotamary Sep-1-09 9.02pm


Hey Jolene! See you in October for Fran & Andy's show!

SamuraiSandy May-6-09 4.35pm


Hey! Yeah, we've been planning for a while--before the proposal, actually. That's why I never expected it! Plans are going well...date is set and everything! Thanks!

SamuraiSandy Apr-21-09 9.34pm


Hey Jolene!! Thanks so much! I'm still going crazy over it! I have some pics to send to you...sorry, I haven't had a chance to get to them. But, I'll post them on facebook. It was great to meet you!

minnesotamary Apr-20-09 4.08am


Hi Jolene! It was so nice meeting you in person on Friday. I hope you had a good time and glad you stayed back to meet the guys!

PictureInWhite Apr-11-09 4.42pm


Hey, I been talking to park_ave_pirate (Jen) over on LJ and didn't realise you guys knew each other! Craziness! lol God, less than a week now, huh?! Eeee, sooo excited!

Turtleneck Mar-3-09 10.17pm


I think I joined a week or so ago. It hasn't been long. I had to join the club. The peer pressure was too much. Glad we're FB friends now!

minnesotamary Feb-5-09 1.29am


Cool...my sister (samurai) Sandy will be coming up for the show too! Can't wait!

PictureInWhite Feb-4-09 6.44pm


Eyyyy! I should be there....cos if I'm not, I may die a little lol
Show All Comments