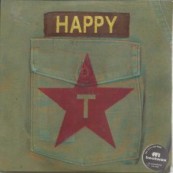 gladsadmad's Profile Details:


About Me
http://www.facebook.com/davidcruttenden11
Music
Travis, Coldplay, Keane, Some Velvet Morning, Ceasefire, BabyHowl, Kaiser Chiefs, Snow Patrol, The Killers, Kings Of Leon, almost anything on Absolute Radio...
Tour Archive Photos: 45 Show All





Shows
gladsadmad has attended 10 shows
Date
Venue

21 Comments have been added.

Post a Comment?
irenesfor Dec-31-08 11.40pm


Happy 2009!!! =D

frandougeil Sep-9-08 4.38pm


Hey there!Awesome idea on the ideal travis setlist!Im gonna go and think of mine before i vote=)

Conor14 Sep-1-08 10.46am


cheers for sending that, pretty exciting stuff! ive applied and all.

weirdmom Aug-29-08 8.01pm


I think it's awesome but unfortunately it won't benefit me one iota! Though I hope at least one boardie gets to go.

I Came in Through the Bathroom Window Aug-29-08 7.34pm


Thank you for telling me the news and for the add! :o)

TheInvisibleBoy Aug-29-08 7.17pm


hey hey! hope all is well! thanks for the add and the news! =]

Eledh Aug-29-08 6.45pm


Thank you for the news! ;) Cheers!

not-the-same Aug-29-08 6.15pm


done, thank you, and thanks for adding me :)

lalalife86 Aug-29-08 6.14pm


Thanks for adding me! I'm very new to this site so thanks for being my first friend! :-D. And I promise, my lips are sealed...

deebee Aug-29-08 5.34pm


Done, cheers!!!!!
Show All Comments