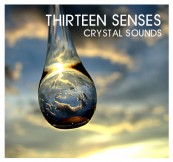 the boy with a cryptic name's Profile Details:


About Me
Hi, I'm James, I'm 18 and I'll be starting Bath Uni in the autumn. Before then we have a summer to get through, bit of work, few beaches, should be great! :D
James is now on holiday for two weeks. Yay!
Music
Travis!!!! (bet that surprised you eh?), Thirteen Senses, Snow Patrol, Ghosts, Coldplay, Elbow, Delays, Starsailor, Amy MacDonald, Keane, Oasis, David Gray, Athlete, The Killers, KT Tunstall, The Feeling, Radiohead etc
Books
Just finished reading the Russell T Davies (Doctor Who writer) emails from when he was writing a series. Amazing guy, cool to see how he works!
Shows
the boy with a cryptic name has attended 3 shows
Date
Venue

Private Message | Add to Friends
the boy with a cryptic name
Member since: April-20-2007
Last Login: December-28-2013
Gender: Male
Country: UK
Posts: 2310
Occupation: Student
Profile Views: 13847
83 Comments have been added.

Post a Comment?
thelmas Aug-1-09 3.51am


hey !! I really want to ask you for a favor =D would you please sent me the link to the TRAVIS font ? I really want to have it and IŽll appreciate it =D please, IŽll be waiting thanks again

BenFilbert Jun-28-09 11.55pm


I can't get any playlists to work. Seems as if it doesn't work for us in the UK any more. Unless you have it working on other people's profiles? I'm a babe magnet James. Until they see a photo of me and then they seem to want to move away, as quickly as possible. So, no photo from me. I play to my strengths. ;) Beautiful picture, looks wonderful. Hope you're having a good time. :)

BenFilbert Jun-25-09 3.30pm


lol When i reached about 13 i started to get very interested in space and the universe and everything that goes with that. I just love it all. It would be scary, but also beautiful and wonderful. Maybe one reason why i love Muse, the sort of music i can imagine goes on in the deepest darkest space. That's my fave Muse album, though Absolution is very close. :) The weather is like me James... damn hot!!! Don't touch me, ouch! Put it under a cold tap right away. :P Have fun on holiday! :) In England? Where does someone from Cornwall go on holiday in England? Your back garden? :P Glad you like my playlist, you should set your own up. I'm sure it would be very good. You could educade the world on Thirteen Senses (that's if they're on there). ;)

BenFilbert Jun-22-09 12.00am


Yeah, it looked incredible up there. One day, i'd love to do what he did... or more! Maybe it'll be in 30 years, but one day James... *sigh*... one day... :) Haha, it was hilarious when he pulled it off to reveal himself. Was a good chat too, he came over well. :) Hmm... you shouldn't accuse people of disliking The Corrs before you know all the facts. ;) :P

BenFilbert Jun-21-09 4.25pm


Top Gear is back!!! :) Woo hoo! James May night tonight. BBC2 from 7:30-10:00 and then over on BBC4 for another 30 minutes. lol

BenFilbert Jun-21-09 4.21pm


Hello James. :) Sorry to hear of your laptop's illness. It's a terrible thing. :( I'm very well. Lovely day. Yourself? Yes, it seemed a bit bob though I only saw the first few laps. Jenson finished 6th I think I read. Not too bad. :) And lol, you're not too good at being nosey then because Monica likes The Corrs and I like The Corrs. ;) :P Like I said "Summer Sunshine is awesome."

BenFilbert May-15-09 1.11am


Don't worry about it, i know you're working hard. Don't stress yourself out. :) Life is good and apart from Out In Space being rather dull it's an awesome song! ;) Better live actually. Still, only 7 album tracks needed now. One day James, i will have them all, even the few dull ones! ;)

melissa Apr-18-09 11.25pm


your avatar it's funny!! but why ?

Ana_Smith Apr-17-09 6.40pm


James, thanks for my new avatar!! Loved it :)

morticiaaddams Apr-13-09 11.13pm


thanks for the comment..i can't wait to see the show. :)
Show All Comments