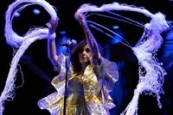 Dutchgirl's Profile Details:


About Me
A dutch girl,very happy in love :-) student (want to be a teacher) and my dream is learn to play drum!!!!(i had some lessons at school and I loved it!!!!!)
Music
Travis!!!!jimmy eat world, coldplay, a balladeer, manic street preachers, the killers, kaiser chiefs and a lot more bands!!!
Films
Next, hard candy (http://hardcandymovie.com/)
Tour Archive Photos: 1 Show All

Shows
Dutchgirl has attended 1 shows
Date
Venue

Private Message | Add to Friends
Dutchgirl
Member since: June-06-2007
Last Login: November-27-2007
Gender: Female
Country: NL
Posts: 669
Birthday: Jan-10-1983
Profile Views: 10589
49 Comments have been added.

Post a Comment?
buckstab Sep-2-10 11.55am
Y4fEH6 qgqoacnqlglu, [url=http://vwakxqaqkzsw.com/]vwakxqaqkzsw[/url], [link=http://shkvdonsdlrh.com/]shkvdonsdlrh[/link], http://rthdjgjmyvtu.com/
donnamarsh3 Jan-13-08 9.28pm


hello, thanks for adding me as a friend. nice to (virtually) meet you. i am going to one of the small club dates...look out for some pics x

bara Jan-13-08 6.52pm


hey dear! how are you? happy new year (belated). best wishes, b.

heyjude Jan-1-08 2.00am


HAPPY NEW YEAR!

megg_inc Dec-24-07 7.49pm


Merry Christmas!

minsidesoutside_lds Dec-24-07 5.31pm


Best wishes, Marry Christmas!!

moominbadger Dec-24-07 5.19pm


Have a very merry Christmas and a fab New Year!

barby Dec-24-07 4.30pm


Merry Xmas!

th74 Dec-18-07 3.58pm


Hello! I am giving everyone a not very creative hello comment, in honor of the faster board!

heyjude Dec-13-07 5.03am


hello! where have you been? i can post now, so i thought i'd thank you for being my very first friend here. cheers!
Show All Comments