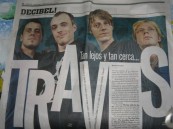 starlight2's Profile Details:


About Me
i´m good friend,´simpatic ;)
Music
travis, the beatles, muse, placebo, radiohead, the rasmus, my chemical romance, jamiroquai, avril lavigne, hip hop like eminem ;)
Films
all
Books
books of edgar alan poe, carlos fuentes who is best
Shows

Private Message | Add to Friends
starlight2
Member since: June-07-2007
Last Login: September-26-2009
Gender: Female
Country: MX
Posts: 37
Birthday: Jun-5-1989
Occupation: student
Profile Views: 3338
6 Comments have been added.

Post a Comment?
drift-nina May-5-08 8.11pm


stop.... Lety?????????????????? *o*

TALIA Mar-22-08 5.39am


hola :) erm, más pistas?

bogusblue Mar-17-08 3.45pm


De nada, gracias a ti por aceptar =).

heyjude Mar-17-08 5.56am


Hello new friend!

galletitabonita Mar-17-08 5.38am


Gracias por el add amiguita, gusto en conocert ehhhh, ojala platiquemos más otro dia de estos =)

baby faced woman Jul-24-07 11.17am


Hello,muse lover!! Thanks for your friend request! :) Nice to meet you, my mate! I loveee muse, too.
Show All Comments