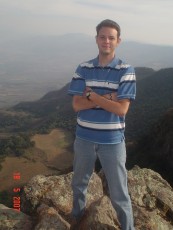 mrheinrich's Profile Details:


Recent Messageboard Posts: Show All
mrheinrich has not posted any messages
Shows
mrheinrich has attended 2 shows
Date
Venue

Private Message | Add to Friends
mrheinrich
Member since: June-15-2007
Last Login: November-05-2007
Gender: Male
Country: MX
Posts:
Birthday: Sep-26-1978
Occupation: Lawyer
Profile Views: 3764
Friends: 2
1 Comments have been added.

Post a Comment?
Mimoza Jun-19-07 9.49pm


Hola!! cómo estas?, que onda ya compraste tu boleto para el conciertazo?, espero que sí, ahí me cuentas en que sección lo compraste vale? Cuidate chiko, saluditos!!
Show All Comments