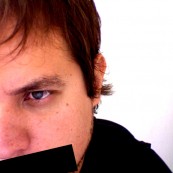 mrshow13's Profile Details:


Recent Messageboard Posts: Show All
mrshow13 has not posted any messages
Shows
mrshow13 has attended 2 shows
Date
Venue

5 Comments have been added.

Post a Comment?
Mimoza Jul-26-07 2.37am


Que bueno que pudiste ver la felicitación, aunque un poco tarde, pero ahí está. Y si soy del DF, y tu? Nos vemos, haber si se puede en el concierto, aunque está cañón por el mundo de gente que habrá, de todos modos... por ahí estaremos. Saluditos!!

Mimoza Jul-14-07 4.23am


Heyy FELIZ CUMPLE!!! Un poco tarde, pero sin dejar de pasar la felicitación, espero que te la hayas pasado muy chidito en compañía de tu family o amigos. Te deseo lo mejor. Suerte y que cumpla muchos años más. Cuídese!!! (porque hoy si es tu cumple no?) jeje

Mimoza Jun-30-07 2.10am


Hola!!, esperando el día con mucha emoción, y pues mientras en la escuela, en lo más pesado a punto de terminar el trimestre. Por cierto, de donde eres?, supongo que no del DF cierto? Cuídate, nos estamos posteando sale!!! Por si un día quieres palticar.. mi correo es: blink_landon@hotmail.com =)

mrheinrich Jun-23-07 12.27am


All we want to do is rock!!! And we will yeah!!!!!

Mimoza Jun-21-07 4.05am


Hola!! como estas? que tal te va?, ojalá que muy chidito. Cuídate y nos estamos escribiendo sale?
Show All Comments