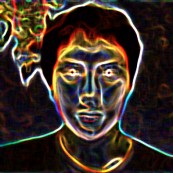 alejandrocks's Profile Details:


Recent Messageboard Posts: Show All
alejandrocks has not posted any messages
Shows
alejandrocks has attended 2 shows
Date
Venue

Private Message | Add to Friends
alejandrocks
Member since: June-10-2007
Last Login: November-11-2007
Gender: Male
Country: MX
Posts:
Birthday: Jun-17-1987
Profile Views: 3885
Friends: 3
5 Comments have been added.

Post a Comment?
dianacris Aug-4-07 1.04am


Qué tal eh? No tengo palabras para describir lo felíz que me hicieron. "Baby one more time" no tiene nombre...

dianacris Aug-1-07 3.45pm


Hola! Dieñador también? Qué buena onda!!Pues ya es mañana!! Y efectivamente parece cantarán "Baby One More Time", pues la cantaron el domingo en Atlanta. Fue el momento más emotivo del concierto pasado!! Nos vemos mañana!! Tengo boleto de pista.

Dyannah Jul-2-07 4.25am


Hola! Travis en mexico, no no lo podemos perder no? :D Saluditos

dianacris Jun-16-07 11.44pm


También tengo mi boleto!! Le tuve que decir a mi jefe que me diera chance de salir el miércoles a comprarlo. Tú también vas a estar en la pista? :) La ves pasada que vinieron estuvo increíble, sobre todo cuando cantaron "Baby one more time", ja! momento inolvidable..

dianacris Jun-13-07 3.09pm


Por fin!!! En 2 horas tendremos nuestros boletos en las manos!!!! Saludos!!
Show All Comments