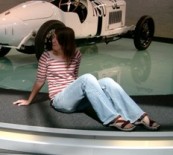 Lena's Profile Details:


About Me
http://www.myspace.com/150514586
Music
Travis, Saint Thomas, Beatles,
Films
Amelie --- Harold & Maude --- Life of Brian --- Once --- Wer früher stirbt ist länger tot --- Paris, Texas --- Saving Grace --- Männer wie wir
Books
The strange incident of a dog in the night-time; Extremely loud & incredibly close; The secret diary of Adrian Mole; Betty Blue; all Harry Potter stuff; some books of Jostein Gaarder
Tour Archive Photos: 25 Show All





Shows
Lena has attended 9 shows
Date
Venue

2 Comments have been added.

Post a Comment?
silvella Feb-11-10 9.59am


Hi Lena!! Ja, das wäre doch super, wir nehmen Franny auch alleine, ne? Hast du auch die bootleg-CD? Da vermisse ich aber ganz gewaltig vor allem den Bass... LOL Hast du zufällig vor, nach Wiesbaden zum Mika-Konzert zu gehen? Ich würde gerne, aber keiner will mit... Liebe Grüße, Silvia.

silvella Oct-29-09 9.26am


Haaaallo Lena! Na, hat's dich auch mal wieder ins Forum verschlagen? Wie geht's dir, alles klar? Schade, daß die Jungs sich bei uns so rar machen, wäre mal wieder Zeit für einen guten Gig in der Region, gell? LG, Silvia.
Show All Comments