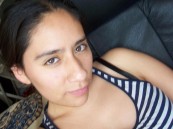 sofiaataraxica's Profile Details:


Recent Messageboard Posts: Show All
sofiaataraxica has not posted any messages
About Me
melómana, beatléamana, blogómana. http://diezauno.blogspot.com
Music
brit
Films
kevin smith, takeshi kitano, lynch
Books
chesterton
Shows
sofiaataraxica has attended 1 shows
Date
Venue

2 Comments have been added.

Post a Comment?
Chuchenko Jun-15-07 3.57am


gracias por dejarme agregarte!!! Lista para ir a el concierto? Igual yo fuí al de Muse!!! superconcierto!!! Lástima que no tocaron ninguna del Hullabaloo!!! pero aún así fué un gran concierto!!! Saludos!!

sofiaataraxica May-31-07 9.06am


Ok, en un mismo año habré visto a Muse, The Dears y Travis. Nada más puedo pedir. Bueno... Doves y ya! Lo juro, no pido más...
Show All Comments